ooVoo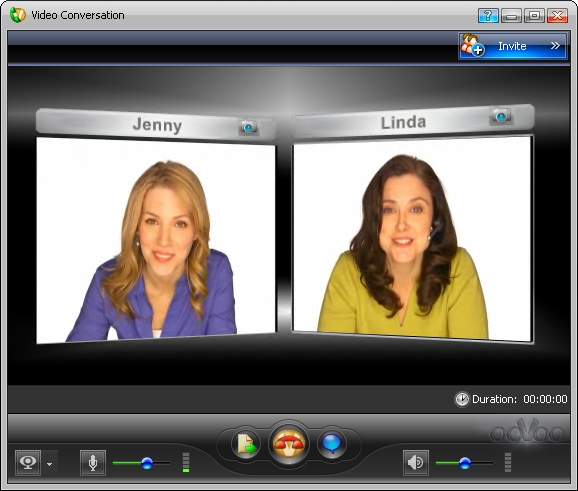 Έκδοση: 3.6.4.16 Freeware
Κατασκευαστής: ooVoo LLC
Κατηγορία: Chatting
Αναπηρία: Hearing Loss - Speech Disability
Περιγραφή:
The ooVoo is an internet communication program that supports text chat (chatting) and video calls. If one of the two users who wants to communicate does not have the software, the ooVoo is able to function through internet explorer (with ooVoo's properties). It ispossible to make telephone calls in the public telephone network(PSTN) with aprepaid amount.
Λειτουργικό σύστημα: Windows 2000, XP, Vista and 7, 8
System requirements: Pentium with 256MB of RAM, 20MB free hard drive, Webcam and microphone, connection (DSL).
Οδηγίες εγκατάστασης: The installation begins with a simple run of file ooVoosetup.exe. If you use the external link to download the program you must have an active connection during installation as this is necessary for the main program to download completely.
Ρυθμίσεις: User registration is needed to support the contact list. For success video call necessary is to have installed a camera (Webcam) on the computer. If necessary a sound communication microphone must be installed. The language choice setting is in the process while creating a new user account.The settings for the camera and sound equipment are made from the menu at the top part of the application by selecting "File" and then "Settings". The user can manage the list of contacts from the field "Contact". It also has video file recording capability, which can be sent from the field actions.
Κατέβασμα αρχείου: ooVoo_2014.zip (14.94 MB)
Εναλλακτική ιστοσελίδα λήψης: http://www.download3k.com/Install-ooVoo.html
Τελευταία ενημέρωση: 28/09/15 21:37
Νέα:
New version @ 2013-01-31 17:40:59
The software has been updated to a new version.

Version 3.6.4.16 @ 2014-11-11 01:21:40
The program has been upgraded since version 3.5.3.22 to newer version 3.6.4.16